Neoteric Hovercraft News/Announcements
IMPORTANT UPDATE FOR FIRST RESPONDERS/FIREFIGHTERS:
Don't miss Neoteric Rescue Hovercraft Demo Flights at FDIC 2023!
Next year's international Fire Department Instructors Conference will feature Neoteric Rescue Hovercraft in flight at Outdoor Demo Booth #19203 on April 27-29, 2023 at the Indiana Convention Center / Lucas Oil Stadium in Indianapolis, Indiana. Neoteric is honored to be the only hovercraft exhibitor at the world's largest Fire Rescue Conference/Exhibition, attended by more than 35,000 fire & rescue professionals from 65+ nations.
This is a great opportunity for you to see how a hovercraft flies 9 inches above the surface, keeping you, your victims - and your propellers and other machinery - above the danger, not in it, during water, ice and mud rescues.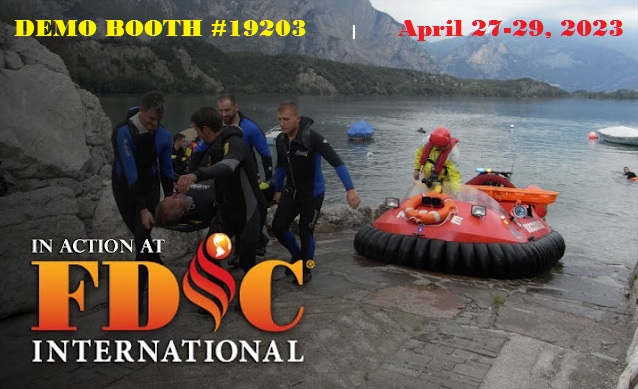 Featured Hovercraft News
Featured Hovercraft Videos
Oak Island Water Rescue Team's mud rescue with craft by Neoteric Hovercraft
Neoteric Hovercraft in action on Yellow River in China
Customer, Agent, Dealer and Distributor Update